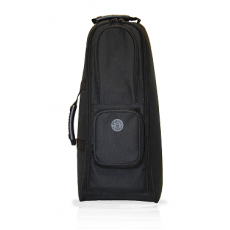 Brand:
Product Code:
PC Backpack Pipe Case
The Pipers' Choice Backpack style case is one of the most up to date, stylish cases on the market. This case will accommodate all styles of pipe bags and systems, including; Ross Canister, Bannatyne, Canmore and leather bags. The case features 2 concealable padded shoulder straps and 2 handles for carrying methods. There are internal compartments that provide protection for your chanter. As well this case features external compartments to hold your maintenance items in. It is 26.5" x 12.5" x 7"
Please note that due to the size of the pipe case, shipping will cost more than listed.