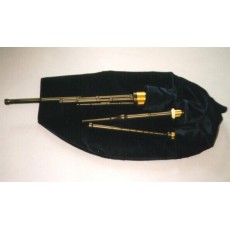 Product Code:
Small Pipes - D-2000
Mouthblown in the key of D, full and well-balanced with bass, baritone and tenor drones. Plastic parts including the drone reeds which are built into each drone individually. Walsh drone adaptor which enables easy access to the drone reeds, compact water trap in the blowpipe stock. User friendly pipe chanter with slightly more spacing between the finger holes.
Price is subject to change!